Anti-Harassment Training Required by Jan 1 in CA


(posted: Jul, 2019)

New anti-harassment training requirements, for all California employers with 5 or more employees, must be met by January 1, 2020. Are you prepared? Learn more about what is expected of California businesses. Plus, we can help.
Preventing Violence in California Workplaces


(posted: Aug, 2019)

With the Gilroy Garlic Festival shooting, and two other mass shootings in rapid succession, we've got some workplace violence prevention tips and resources. Plus a reminder to maintain and update your mandatory Injury & Illness Prevention Program, Emergen
Human Resources Outsourcing
With HR Solutions Partners, you can confidently resolve human resource issues knowing you can call on us. Our team of HR Professionals are ready to provide you with the practical, legal, and compliance information needed for your organization.
HR Solutions Partners helps you address your HR needs while they're still small and manageable. Our professional team provides information and advice that will save you time and help you avoid unnecessary legal fees. With HR Solutions Partners, you have trusted advisors on your side.
HR Solutions Partners can provide you with a monthly HR Help Desk or HR Administration on a hourly, or project basis.
HR Solutions Partners can help you with:
Employee Handbooks
Compliance Assessments
Federal, State, and Local Employment Law
Legal Postings & Handouts
Compliance Issues
Harassment Prevention TrainingHR Solutions Partner
Conflict Resolution
Employee Relations
Best practices for HR Administration
Onboarding & Offboarding
Job Description Development
Performance Management
Payroll Administration
Staffing Administration & Coordination
HRIS Implementation & Administration
Employee Relations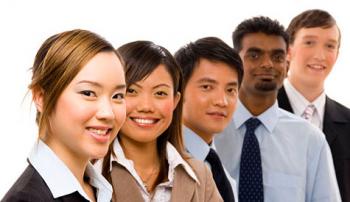 Benefits Administration
Employee Records & File Maintenance
HR Policies and Procedures
Merger & Acquisition Support
Immigration Administration
Equal Opportunity Administration