It's About People
As an HR Consulting firm we have to "Walk the Talk" and we do. We have worked hard to build a robust team of Human Resource professionals with expertise across all areas of HR-specific needs.
Allow us share a bit of information about some select members of our incredible team.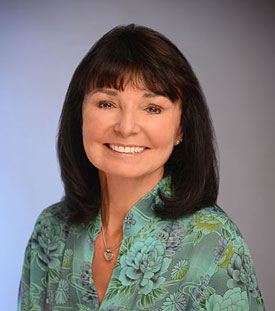 Donna DeGrande, President, CEO and Co-founder
Ms. DeGrande has over 25 years of experience in the field of human resources and has worked in a number of diverse organizations, including high technology, manufacturing, public and private sector, and service industries. She has also built a successful Silicon Valley management-consulting firm.
Donna was the Founder and Practice Leader for the HR Professional Services Practice of Solutions Partners, providing outsourced human resources services to clients on a national basis. Prior to joining Solutions Partners, Donna was Sr. Vice-President of Willis' HR Consulting Services division. Donna joined Willis from a predecessor company, PRIMARY Worldwide where she had executive responsibility for the development and administration of the HR Consulting & Outsourcing Services division.
As Sr. Vice-President of Human Resources for FutureNext, her executive role encompassed national responsibility for all aspects of human resources to include all administrative, compensation, benefits, training, recruitment, merger and acquisition activity, HRIS, organizational development, internal communications and reward and recognition processes and systems.
At Core Technology, she held the executive position of Vice-President of Human Resources. Prior to Core, she built a successful Silicon Valley consulting practice that focused on executive coaching and team building.
Ms. DeGrande's other experience incorporates executive management positions with SCVTA, County of Santa Clara, and Kaiser as well as various positions with Ford Motor Company. Her previous employee relations/management roles encompassed responsibility for workforces of up to 14,000 employees.
Ms. DeGrande has served as a member of several board of directors, was a finalist for Woman of Achievement of Santa Clara County and received national recognition for her development of employee training programs. Ms. DeGrande received her degree from the University of San Francisco. Donna is a member of various human resources organizations, and is an alumnus of Leadership California and has completed her assessment certification through the Center for Creative Leadership.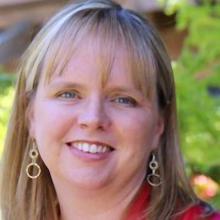 Stephanie Traas, Vice President HR Consulting Services and Co-founder
Stephanie, our Vice President of HR Consulting Services, has over 15 years of experience in human resources. She has a broad range of expertise, from HRIS to talent development to benefits, and everything in between. With her management and leadership experience, she leads our talented group of consultants, matching the right consultant to the right client.
She received her Bachelor's degree from Saint Mary's College.