Deadline for CA Anti-Harassment Training Moved Out
posted: September 9th, 2019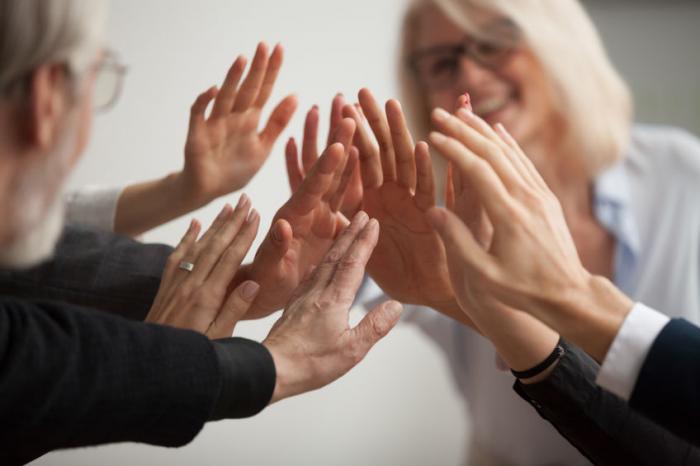 California's small businesses are getting a break. In response to an outcry from employer groups regarding the challenge of complying quickly with the requirements of SB 1343, the Legislature and Governor Newsom have extended the new training deadline for a year.
At the end of August, Governor Newsom signed SB 778 which delayed the deadline for some employers to train employees about sexual harassment prevention in the workplace.
What is SB 1343?
You may recall that California passed SB 1343 last year, updating the harassment prevention training requirements. Key provisions include:
Employers with 5 or more employees must provide sexual harassment prevention training to all employees (even nonsupervisory employees) by January 1, 2020.
There is more detail on the requirements of SB 1343 in our blog post, here.
So What Does SB 778 Change?
Key Takeaway: Small employers now have until January 1, 2021 to train all employees.
SB 778, effective immediately upon the Governor's signature on August 30th, extends the deadline for non-supervisory employee training from January 1, 2020 until January 1, 2021.
SB 778 does NOT change the timing requirements for sexual harassment prevention training for supervisors for employers with 50 or more employees.
As laid out previously, employers with 50 or more employees must provide at least two hours of classroom or other effective interactive training and education regarding sexual harassment to all supervisory employees who are employed as of July 1, 2005, and to all new supervisory employees within six months of assuming a supervisory position. All covered employers must provide this training to each supervisory employee once every two years. In 2015, California added the requirement that a portion of the training also address "abusive conduct." This is not changed by SB 778 for employers with 50 or more employees.
However, employees who receive training that complies with the law in 2019 do not need to be retrained for another two years.
SB 778 clarifies that an employer who has provided sexual harassment training to an employee or supervisor in 2019 is not required to provide refresher training again until two years thereafter.
Seasonal and temporary workers must receive training with 30 calendar days or within 100 hours worked, whichever is first.
SB 788 states that beginning January 1, 2020, for seasonal, temporary, or other employees that are hired to work for less than six months, an employer shall provide training within 30 calendar days after the hire date or within 100 hours worked, whichever occurs first. In the case of a temporary employee employed by a temporary services employer, which is defined in Section 201.3 of the Labor Code, to perform services for clients, the training must be provided by the temporary services employer, not the client.
We are here to help! Contact Us for answers to your questions about mandatory anti-harassment training in California.