Employers Temporarily Avoid AB 51


(posted: Jan, 2020)

New California law AB 51 barring mandatory employment arbitration agreements has been temporarily stopped from going into effect.
Increase In Minimum Wage Affects Exempt Employee


(posted: Jan, 2020)

Salaried workers, sometimes called "white collar" workers, are generally classified as "exempt". Their pay also increases with the minimum wage, but how do you know if an employee is exempt?
Anti-Harassment Training Required by Jan 1
posted: July 31st, 2019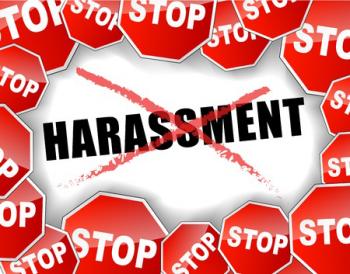 California employers: We are more than halfway through 2019. Have you planned how you will meet your new sexual harassment prevention training obligations by January 1, 2020?
Existing law has required you to provide at least two hours of sexual harassment prevention training to all supervisors, if you have 50 or more employees.
With the new law, SB 1343, the requirements are becoming more stringent, and cover more employees.
Briefly, any business operating in California with 5 or more employees must provide sexual harassment prevention training to ALL employees, including non-supervisory ones. All initial training must be completed by January 1, 2020.
Read in greater detail about the new requirements on the blog.
We've got you covered! Our Harassment Prevention Training services meet all the new requirements found in SB 1343.