Anti-Harassment Training Required by Jan 1 in CA


(posted: Jul, 2019)

New anti-harassment training requirements, for all California employers with 5 or more employees, must be met by January 1, 2020. Are you prepared? Learn more about what is expected of California businesses. Plus, we can help.
Preventing Violence in California Workplaces


(posted: Aug, 2019)

With the Gilroy Garlic Festival shooting, and two other mass shootings in rapid succession, we've got some workplace violence prevention tips and resources. Plus a reminder to maintain and update your mandatory Injury & Illness Prevention Program, Emergen
New Harassment Prevention Training Required by Jan 1 in CA
posted: June 3rd, 2019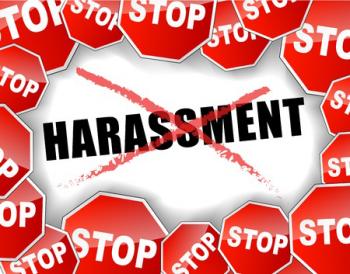 California employers: We are almost halfway through 2019. Have you planned how you will meet your new sexual harassment prevention training obligations by January 1, 2020?
Existing law has required you to provide at least two hours of sexual harassment prevention training to all supervisors, if you have 50 or more employees. With the new law, SB 1343, the requirements are becoming more stringent, and cover more employees.
Discover our Harassment Prevention Training services here, and read more about the new requirements on the blog.