Anti-Harassment Training Required by Jan 1 in CA


(posted: Jul, 2019)

New anti-harassment training requirements, for all California employers with 5 or more employees, must be met by January 1, 2020. Are you prepared? Learn more about what is expected of California businesses. Plus, we can help.
Preventing Violence in California Workplaces


(posted: Aug, 2019)

With the Gilroy Garlic Festival shooting, and two other mass shootings in rapid succession, we've got some workplace violence prevention tips and resources. Plus a reminder to maintain and update your mandatory Injury & Illness Prevention Program, Emergen
NLRB: Uber Drivers are Independent Contractors
posted: May 15th, 2019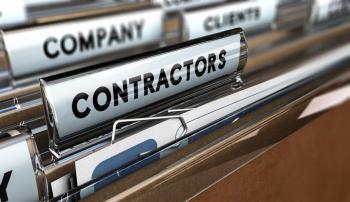 Uber drivers are independent contractors, not employees, the National Labor Relations Board's general counsel said in a memorandum issued May 14.
This understanding makes it harder for drivers as they attempt to demand higher pay and better working conditions.
According to industry experts, Uber's labor costs probably would rise 20 to 30 percent if courts treated the drivers as employees.
Uber and Lyft both lost money last year, causing investors to suggest the companies slash labor costs to reach profitability, while at the same time drivers complain that pay is already too low.
You can read the New York Times analysis of this decision here.
Reminder: California Has Different Rules!
Keep in mind, for employers in California, that the newly-adopted "ABC" test for determining if a worker is an employee or a contractor may supersede this NLRB memo.