Employers: Double Check Your Background Check
posted: February 26th, 2019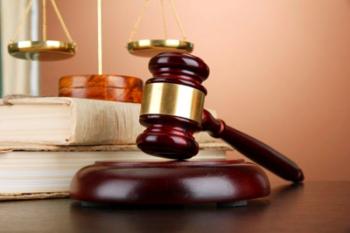 A Ninth Circuit Court of Appeal ruling has made already strict background check requirements even more stringent.
The court held that the disclosure required under the federal Fair Credit Reporting Act (FCRA) can consist only of the FRCA disclosure; it can't contain any additional information, including the disclosure required under California's Investigative Consumer Reporting Agencies Act (ICRAA) (Gilberg v. California Check Cashing Stores, LLC, 913 F.3d 1169 (9th. Cir. 2019)).
The FCRA is the federal law that regulates employer use of consumer reports, more commonly known as "background checks" or "background reports." Before an employer may obtain a consumer report from a consumer reporting agency, typically the employer must make a "clear and conspicuous" written disclosure to the applicant, in a document consisting "solely" of the disclosure, that a consumer report may be obtained. The applicant or employee must provide written authorization before the employer may obtain a consumer report for employment purposes.
According to the court, the employer's disclosure didn't comply with the FCRA's standalone requirement because it didn't consist solely of the FCRA disclosure, and the disclosure violated California's ICRAA, which has the same standalone requirement.
In addition, a disclosure must be "readily understandable" by the applicant to be "clear" and "readily noticeable to the consumer" to be "conspicuous." Although the court held the employer's disclosure met the "conspicuous" requirement, it held the disclosure was not "clear" - it pointed to a specific sentence that it felt a reasonable person wouldn't understand and noted that combining federal and state disclosures in the same document would confuse an applicant.
What Should Employers Do?
The battle over subject matter jurisdiction rages on, but FCRA cases can proceed in state court because the statute affords concurrent jurisdiction to state and federal courts. Thus, employers should still consider arranging for a review of their background check consent forms and notices.
Extraneous information should be eliminated. A thorough review of these forms may help to mitigate risks that have continued to gather serious momentum over time. Employers also should continue to be mindful of their obligations under state and local ban-the-box laws, and should keep an eye on developments regarding the EEOC and its views regarding criminal record screening policies.
If you need specific guidance on your background check forms, please contact your employment law specialist.