San Francisco Updates Paid Sick Leave Law
posted: June 1st, 2018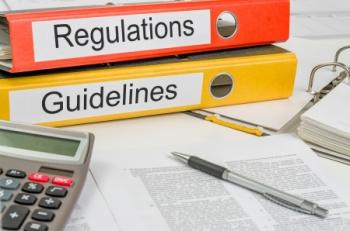 In May, after considering public input on proposed changes to the City's Paid Sick Leave Ordinance (PSLO), the San Francisco Office of Labor Standards Enforcement (OLSE) published new rules interpreting the City's Paid Sick Leave Ordinance (PSLO).
The OLSE put in place its original interpretative PSL rules in May 2007. On January 1, 2017, the OLSE amended the PSLO. Now, nearly 18 months later, updated rules will take effect on June 7, 2018.
What San Francisco Employers Need to Know
Joint Employers
The PSLO broadly defines "Employer" as "any person...who directly or indirectly...employs or exercises control over the wages, hours, or working conditions of an employee."
Under the new rules, if an employee is jointly employed, and at least one employer is covered by the PSLO, each employer must comply with the PSLO. The rules follow California law to determine if an employee is jointly employed. The OLSE notes, by way of example, that joint employment can occur when an employer uses a temporary staffing agency, leasing agency, or professional employer organization. The new rules further state that a "controlled group of corporations" (as defined by the IRS Code), is considered to be a single employer under the PSLO. Employees of unincorporated businesses also are counted as working for one employer if the business satisfies the IRS's "controlled group of corporations" definition.
Documentation
As stated in the OLSE's original PSL rules, employers generally can require employees to provide reasonable documentation justifying their use of PSL for absences of more than three consecutive full or partial workdays. The new rules further explain that employer policies requiring a doctor's note or other documentation when employees use PSL (a) to attend a medical appointment, or (b) in situations of a pattern or clear instance of abuse will be presumptively reasonable even if the use of PSL was for three consecutive workdays or less.
Rate of Pay
The new rules also provide guidance on calculating employees' rate of pay for used sick leave and generally track the California statewide standards. Like the California law, San Francisco's new rules require different rate of pay calculations for exempt and non-exempt employees. Although the PSLO does not define "regular rate of pay" or "exempt employee," the new rules defer to the California Division of Labor Standards Enforcement for calculating an employee's regular rate of pay, and state that an employee's exempt or non-exempt status is based on whether the employee is exempt from overtime pay under the FLSA and California law. If an individual is exempt, and no other forms of paid leave are provided, the employee must be paid his or her salary without any deduction for sick time taken. However, the time taken can be applied against the employee's sick leave balance.
Rehired Employees, Breaks in Service
SF Employees are entitled to use accrued PSL beginning on the 90th day of employment. For rehired employees, if an employee separates from the employer and is rehired by the same employer within one year, all previously accrued, unused PSL must be reinstated.
In instances where an employee separates from an employer before the 90th day of employment and is rehired within one year, the new rules clarify that the original period of employment is counted toward satisfying the 90-day usage waiting period. For example, if an employee separates from an employer after working for 30 days, and then one month later is rehired, the employee must work another 60 days before the employer needs to permit the employee to use his or her accrued PSL.
Unionized Workforces
The new rules make clear that many PSL practices or policies that have been deemed reasonable in a collective bargaining agreement ("CBA") remain so, even if the CBA does not explicitly waive or reference the corresponding PSLO section. This can include practices or policies about notification, verification, increments of time in which paid sick leave must be taken, and sick leave pay rate.
The San Francisco OLSE's intention was While to clarify certain gray areas under the PSLO, it remains to be seen whether they will result in further clarification or modifications to the OLSE's interpretation of the Ordinance. San Francisco employers should not hesitate to contact their employment law specialist regarding questions about the updated Paid Sick Leave Ordinance.