ACA Transitional Policy Extended thru 2019
posted: April 23rd, 2018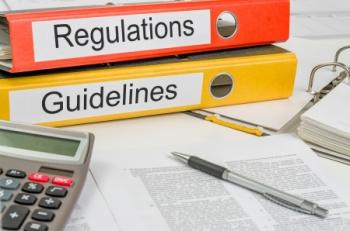 Earlier this month, the Centers for Medicare & Medicaid Services (CMS) announced a one-year extension to the transition policy for individual and small group health plans that allows issuers to continue policies that do not meet ACA standards.
The transition policy has been extended to policy years beginning on or before October 1, 2019, provided that all policies end by December 31, 2019.
This means individuals and small businesses may be able to keep their non-ACA compliant coverage through the end of 2019, depending on the policy year.
Carriers may have the option to implement policy years that are shorter than 12 months or allow early renewals with a January 1, 2019 start date in order to take full advantage of the extension.
Transition Relief Policy Since 2014
The Affordable Care Act (ACA) includes key reforms that create new coverage standards for health insurance policies. For example, the ACA imposes modified community rating standards and requires individual and small group policies to cover a comprehensive set of benefits.
Because of this, in late 2013, millions of Americans received notices informing them that their health insurance plans were being canceled. Responding to pressure from consumers and Congress, in November of 2013, President Obama announced a transition relief policy for non-grandfathered coverage in the small group and individual health insurance markets. If permitted by their states, the transition policy gives health insurance issuers the option of renewing current policies for current enrollees without adopting all of the ACA's market reforms.
What Do Small Employers Need to Know?
Policies subject to the transitional relief will not be considered to be out of compliance with key Affordable Care Act provisions, including the requirements:
to cover a core package of items and services known as essential health benefits.
that any variations in premiums be limited with regard to a particular plan or coverage to age, tobacco use, family size, and geography.
regarding guaranteed availability and renewability of coverage.
related to coverage for individuals participating in approved clinical trials.
Under the original transitional policy, health insurance coverage in the individual or small group market that was renewed for a policy year starting between January 2014, and October 2014 (and associated group health plans of small businesses), would not be out of compliance with specified ACA reforms. These plans are referred to as "grandmothered" plans. To qualify for the transition relief, issuers must send a notice to all individuals and small businesses that received, or would receive, a cancellation or termination notice with respect to the coverage.
The transition relief only applies to individuals and small businesses with coverage that began in 2014.
It does not apply to new coverage obtained after 2014.
All new plans must comply with the full set of ACA reforms.
According to CMS, the one year extension will ensure that consumers have multiple health insurance coverage options and that states continue to have flexibility in their markets.
Also note that issuers that renew coverage under the extended transition relief must, for each policy year, provide a notice to affected individuals and small businesses.