Employers: 5 Supreme Court Cases to Watch in 2016
posted: December 15th, 2015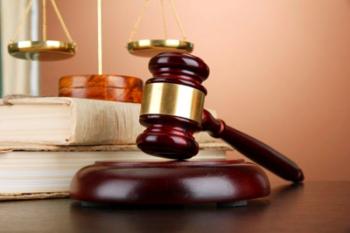 The United States Supreme Court is starting out the 2016 term with a handful of cases that could turn out to be important to employers.
The Supreme Court only agrees to hear a small fraction of the cases they are sent, making these employment-related cases higher profile and the decisions potentially that much more important.


1) Green v. Brennan
In this case, the Supreme Court is being asked to decide when the clock starts for filing a federal employment discrimination claim for constructive discharge.
What is constructive discharge? Basically, it's when an employer forces an employee resign, generally by making working conditions intolerable. An employee who resigns under these circumstances can bring a claim for wrongful termination.
The specific question is whether the filing period for a constructive discharge claim begin to run when an employee resigns, as five federal circuit courts have held? Or at the time of an employer's last allegedly discriminatory act giving rise to the resignation, as three other circuit courts have held?
If the Supreme Court finds that the time period for filing claims does not begin to run until the employee resigns, the employee will be able to extend the time period for filing the claim and bring in employer actions that may have occurred well in the past.
2) Spokeo, Inc. v. Robins
This case relates to when an individual has a sufficient injury to sue in federal court ("standing"). The Ninth Circuit ruled that an individual can sue based on a statutory violation without suffering any actual damages. The Supreme Court agreed to review the Ninth Circuit Court's decision.
The question before the Court is whether an individual who suffers no concrete harm has standing to bring a claim in federal court based on a violation of a federal statute.
Spokeo is an online search engine which aggregates information regarding individuals from various sources into profiles. Thomas Robins filed a class action lawsuit claiming that Spokeo violated the Fair Credit Reporting Act (FCRA) by publishing inaccurate information about him on the Internet - including misstating his education, age, marital status and earnings.
Robins alleged that Spokeo's conduct constituted a statutory violation of the FCRA and that it might have negatively impacted his job prospects, even though he did not actually suffer any concrete harm.
This case could have a tremendous impact on class action lawsuits if claims of only statutory violations are allowed to proceed where there is no harm to any individual.
3) Tyson Foods Inc. v. Bouaphakeo
In this case, the Supreme Court will also look at issues related to class action lawsuits. The Court will address two separate questions:
Can a class action claim be maintained when the class contains hundreds of members who were not injured and have no legal right to any damages?
Can differences among individual class members be ignored and a class action certified by using statistical sampling that presumes all class members are identical to the average observed in a sample?
The underlying case involved a $5.8 million verdict against Tyson Foods for off-the-clock time. Workers claimed that time spent donning and doffing required clothes/gear, washing up and walking to and from their work stations lengthened their workweek and entitled them to overtime pay. The class action lawsuit involved 3,334 workers.
Tyson argues that using the statistical sampling to tie the class of individuals together violates the Court's earlier decision in Wal-Mart Stores v. Dukes regarding class action lawsuits in employment discrimination claims. Tyson also argues that individuals should not have been allowed to sue without proof of individual injury.
4) MHN Government Services, Inc. v. Zaborowski
This case also comes before the Supreme Court from the Ninth Circuit. At issue is whether an arbitration agreement that may have an "unconscionable" (or invalid) term can still be enforced by removing the unconscionable terms from the agreement and enforcing the remainder of the agreement.
The Supreme Court, in this case, has the opportunity to decide how much of California's arbitration laws are blocked by federal law.
5) Friedrichs v. California Teachers Association
This case involves public-sector employers and seeks to overturn an earlier Supreme Court decision in Abood v. Detroit Board of Education, which allowed public employers to require non-union workers in union-represented bargaining units to pay union fees as long as they didn't have to fund the union's political or ideological activities - so-called "fair share" payment.
The Court will also consider whether it violates the First Amendment to require public employees to affirmatively "opt out" of funding unions' political and ideological activities rather than requiring that employees affirmatively "opt-in" to subsidizing such speech.
The decision in this case could have a significant impact on public employee unions.