New California Employment Laws: 2 to Know Now
posted: October 13th, 2015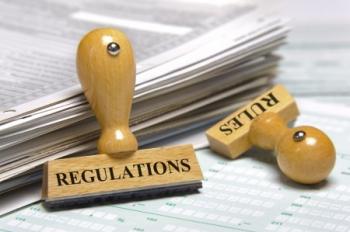 California governor Jerry Brown signed a host of bills into law last week, including many employment-related regulations.
Quite a few of them are labor and employment laws, most of which don't go into effect until January 1, 2016.
Two of the new laws that you need to know about now are:
a bill expanding the state's Equal Pay Act and
a bill that will allow health care workers to waive a second meal break when they work long shifts
Equal Pay Expansion
Takes Effect January 1, 2016'
California's Equal Pay Act currently prohibits employers from paying an employee less than what employees of the opposite sex make for equal work in the same establishment. The new law, SB 358, called the Fair Pay Act, removes the "same establishment" language and changes "equal work" to "substantially similar work."
In addition, the new law provides that employers may not prohibit employees from disclosing or discussing wages and may not retaliate or discriminate against employees who take action to invoke the law. SB 358 takes effect January 1, 2016.
Waiving Second Meal Breaks
Takes Effect NOW
Specific to healthcare workers, the second new law, SB 327, settles uncertainty after a recent court decision held that certain Wage Order provisions were invalid because they authorized health care workers to waive a second meal break when they work long shifts, in conflict with a Labor Code provision that prohibits waivers when employees work more than 12 hours (see Hospitals Vulnerable For Invalid Regulation).
SB 327 amends the Labor Code to provide that the health care employee meal period waiver provisions in the Wage Orders continue to be valid and enforceable. The new law takes effect immediately.
Look for more on the new laws, including a more in-depth look at the Fair Pay Act, in upcoming blog posts.
Please Contact Us if you have any immediate questions or concerns about the new California labor laws.