Does Telecommuting Decrease Absenteeism?
posted: October 17th, 2014
HR professionals say, "Yes!"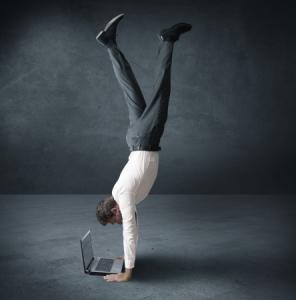 They also say that telecommuting improves productivity.
In a survey conducted by the Society for Human Resource Management (SHRM) earlier this year, about 75% of human resource professionals said that flexible work arrangements (FWAs) are successful.
Some of what's considered "flexible" includes compressed workweeks, flex-time, phased retirement and job sharing, shift flexibility and, of course, telecommuting.
SHRM found that flexible work choices have a positive effect on:
employee retention
staff morale
job satisfaction
employee engagement
overall company culture
They also impact the perception of the company and influence the decisions of potential new hires.
Leadership Flexwork Disconnect?
The same respondents also said that, while they expect flexwork options to increase over the next five years, top-level management is not supportive of workers' efforts to balance their work and personal life responsibilities, and does not support the HR department in implementing FWAs.