Guidlines for Mentoring in the #MeToo Era
(posted: June 13th, 2018)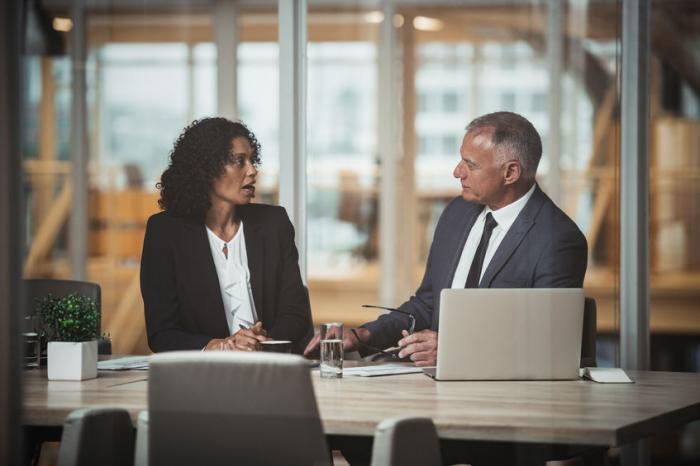 Allegations of sexual misconduct in the workplace are prompting lawsuits against employers and dismissals of those accused of wrongdoing. Even as the #MeToo movement has gained traction and given women the courage to speak out about harassment, it has caused men to be uneasy mentoring women for fear there could be even a hint of impropriety.
This backlash can hurt women's career advancement. Men's mentorship of women is essential to deepen and enrich the pipeline for diverse talent. Regardless of gender, research indicates that having a mentor or sponsor who will advocate for promotions and other advancement plays a significant role in determining career success. People with mentors are more likely to receive promotions in general.
Mary Barra, CEO of General Motors has tweeted, "Some of the best advice I received was from male mentors who encouraged me to speak up in meetings and to take leadership roles."
So how can employers and leaders encourage men to continue to mentor women?
In part, leaders can continue mentoring relationships and act as role models. In addition, they should coach men on how to create an inclusive environment and become advocates for gender equality.
To find out what business leaders are doing, SHRM asked them to share some of their mentoring guidelines and best practices, gathered through e-mails to SHRM Online. They share the seven most useful guidelines:
1) Trade Chivalry for Common Courtesy
"For women to advance in the workplace, it's absolutely critical that men serve as allies," said David Tessmann-Keys, president of global leadership company Development Dimensions International Inc. (DDI) in Pittsburgh. He is executive sponsor for DDI's "Men as Allies" program.
"Unfortunately, many male leaders may be reluctant to serve as mentors to women for fear that their actions may be misinterpreted. But the solution is not to avoid mentoring women, which will only lead to a bigger gender gap in leadership."
He suggested:
Trade chivalry for common courtesy. Chivalrous behavior, such as carrying luggage on a business trip and insisting on paying for coffee, "creates a negative power dynamic that undermines a woman's confidence and competence and may make her feel indebted." Instead, exhibit common courtesy that you would show any person.
Let mentees control decisions when possible, such as where to meet and other logistics. Some mentees may be comfortable driving to an event with you or meeting alone in your office while others may not.
Ask open-ended questions for feedback and listen carefully to gain important insights.
Read the rest of the article here, at SHRM.org