Worker Classification Laws Change Dramatically
(posted: May 9th, 2018)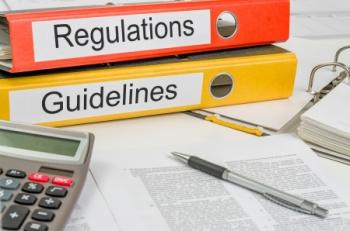 A landmark decision issued by the California Supreme Court will likely have far-reaching implications for any California businesses that use contract workers, especially those in the "gig" economy, like Uber and Lyft.
The unanimous decision last week, in a case brought by drivers working for a deliver company, puts in place a three-part test to determine who can be classified as an independent contractor. The ABC test starts by assuming workers are employees. It is then up to the employer to prove independent contractor status by meeting each of the three criteria:
A - that the worker is free from the control and direction of the hirer in connection with the performance of the work, both under the contract for the performance of such work and in fact;
B - that the worker performs work that is outside the usual course of the hiring entity's business; and
C - that the worker is customarily engaged in an independently established trade, occupation, or business of the same nature as the work performed for the hiring entity.
The decision specifically applies to wage orders of the state's Industrial Welfare Commission, which regulates wages, working hours, work breaks and other conditions.
The ABC test applies only to alleged misclassification under California's wage orders. It is therefore possible that a worker could be deemed an employee under an applicable wage order (and thus able to pursue claims for minimum wage and overtime violations and the like), and a contractor under other laws (governing, for example, business expense reimbursement, payroll taxes, unemployment benefits and compensation claims that arise outside the wage orders).
It is unclear how California's courts and its Department of Industrial Relations will apply the new test, and specifically, the critical question posed by Part B: When is a worker performing work that is outside, versus within, the entity's business? Many businesses in the so-called gig economy are uniquely at risk with respect to this inquiry.
Given the significance of this decision, companies should carefully re-examine their contractor classifications, and with a laser-like focus on the three components of the test. If you have any doubts at all, seek the advice of your employment law specialist.