CA: New Restrictions on Use of Criminal History in Employment Decisions
(posted: April 3rd, 2017)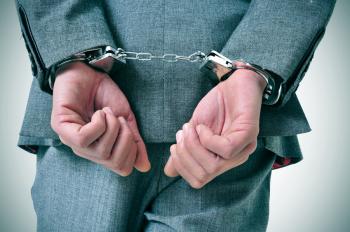 The California Fair Employment and Housing Council (FEHC) has approved new regulations, effective July 1, 2017, to limit employers' use of criminal history when making employment decisions.
The FEHC has finalized new regulations on employer consideration of criminal history, largely adopting the guidance set forth by the Equal Employment Opportunity Commission (EEOC) in April 2012.
What's New?
Under the new regulations, the FEHA will prohibit employers from utilizing criminal records and information in employment decisions, if doing so would have an adverse impact on individuals on a basis listed in the law (e.g., race, color, or national origin) that the employer cannot prove is job-related and consistent with business necessity or if the employee or applicant has demonstrated a less discriminatory alternative means of achieving the specific business necessity as effectively.
The regulations define the following terms as follows:
"Adverse Impact." A substantially different rate of selection in hiring, promotion, or other employment decision which works to the disadvantage of members of a race, sex, or ethnic group--i.e., a facially neutral practice that is discriminatory in effect. (Click here for additional details and guidelines.)
"Job-related and Consistent with Business Necessity." In order to establish job-relatedness and business necessity, an employer must demonstrate that the policy or practice is appropriately tailored (section: 11017.1(e)(2)), taking into account at least the following factors: the nature and gravity of the offense or conduct; the time that has passed since the offense or conduct and/or completion of the sentence; and the nature of the job held or sought.
"Less Discriminatory Alternative Means." If an employer demonstrates that its policy or practice of considering conviction history is job-related and consistent with business necessity, adversely impacted employees or applicants may still prevail under the law if they can demonstrate that there is a less discriminatory policy or practice that serves the employer's goals as effectively as the challenged policy or practice, such as a more narrowly targeted list of convictions or another form of inquiry that evaluates job qualification or risk as accurately without significantly increasing the cost or burden on the employer.
Other Prohibitions
Except if otherwise specifically permitted by law, employers are prohibited from considering the following types of criminal history, or seeking such history from the employee, applicant, or a third party, when making hiring, promotion, training, discipline, lay-off, and termination decisions:
An arrest or detention that did not result in conviction;
Referral to or participation in a pretrial or post-trial diversion program;
A conviction that has been judicially dismissed or ordered sealed, expunged or statutorily eradicated under applicable law;
An arrest, detention, processing, diversion, supervision, adjudication, or court disposition that occurred while a person was subject to the process and jurisdiction of juvenile court law; and
A non-felony conviction for possession of marijuana that is two or more years old.
Notice Requirement
Before an employer may take an adverse action such as declining to hire, discharging, laying off, or declining to promote an adversely impacted individual based on conviction history, it must give the impacted individual notice of the disqualifying conviction and a reasonable opportunity to present evidence that the information is factually inaccurate. If the applicant or employee establishes that the record is factually inaccurate, then that record cannot be considered in the employment decision.
Please contact us or your employment law specialist with questions or concerns.