Working With an Executive Recruiter, Part 1- For Companies
(posted: June 25th, 2014)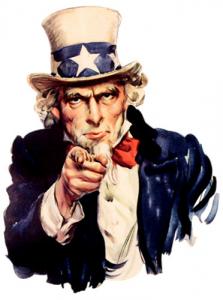 This is the first of a two-part series on working with executive recruiters.
In this post we'll talk a bit about what you can expect when you hire an executive recruiter to fill your upper-level leadership positions. We'll also give you a few tips on what you can do to make the process go as smoothly as possible.
Finding top talent can be tough, and the cost of a bad hire is high. It takes a toll on time and money, and depending on the position it may even cost you your competitive edge.
Is it possible to make the process of acquiring top talent more efficient?
Yes!
The Executive Search Firm Advantage
You can reduce or eliminate much of those costs by using an executive search firm to help you source and hire your executives.
It may seem counter-intuitive at first glance, because after all, you do have to pay an executive search company, but the reality is that they can save you thousands of dollars in the long rung by bringing you higher quality candidates and getting the right person into the job the first time.
Executive search firms have long been used by big businesses but now more small and mid-sized firms are realizing that they can also benefit from these consultants, especially since they often do more than just bring in candidates. A good executive recruiter will also help draft accurate and enticing job descriptions, generate a pool of qualified candidates from many sources, including passive candidates, vet references, and generally speed the hiring process.
What Kind of Recruiting Firm Do I Need?
There are three primary types of search firms:
Contingency.
These firms are paid only if you hire one of the candidates they present to you, and are generally more focused on mid- and lower-level positions. They work on a percentage, typically 20-30% of the candidate's first year cash compensation.
Retained.
This kind of search firm usually has an exclusive relationship with the employer and is hired for a designated length of time to find a candidate. Retained firms are paid a higher percentage of the estimated first year compensation, whether or not a candidate is hired. This kind of firm acts as more of a consultant, and the good ones will take the time to learn about your company, the details of the position you need filled, the company culture and how the right candidate will fit.

These firms generally work on filling executive level positions
Container.
A container firm blends the fee structure of contingent and retained services. They are paid an upfront fee and a percentage that is similar to the retained firm's percentage once the position is filled.
How Do I Choose The Right Firm?
When you've decided which type of firm is best for your needs, it's time to find the right one. Some of what you'll want to consider includes their knowledge of your vertical, references, and where the firm is located.
You will want to identify your search firm the way you might any other service provider. Look for:
Industry experience
Their reach and network
Evidence of their honesty and ethics
Understanding of your business (and willingness to learn more)
Your comfort level with your consultant
Before you get too far with your selection, check the firm's references. Ask if you can contact some of their clients. When you do, ask questions about the quality of the candidates that were presented, the firm's integrity and competency, how, what and how often they communicated, did they understand the needs of the client.
Partnership For Recruiting Success
Once you've hired your executive recruiter, you'll need to work together so that they understand the level and type of experience you need in a job candidate, the background and technical skills necessary, responsibilities of the job, and any interpersonal skills you seek. It's a good idea to document this in writing.
Job Description. Your consultant should, again with your help and input, use the information from the above document to write a formal job description that both sells your position to candidates and is clear about what the job entails. They should also help you in determining the salary and compensation you need to attract the best candidates. Note that this job description will usually be different from your company's internal job description for the position.
Sourcing. Good recruiters have extensive networks, but they need your input, too. For example, let them know if there are competitor companies that you would like them to approach, or not. You probably know your competition better than they do.
Screening. The firm must be able to qualify potential candidates after conducting a number of telephone and face-to-face interviews, which should allow them to present a more defined list to you. In addition, some firms utilize selection assessment tools that are benchmarked against your firm's criteria.
Interviewing. The recruiter should present you with a short list of the best candidates for face-to-face interviews with your company. They should have been thoroughly assessed and had preliminary interviews already. Your recruiter should be able to discuss with you each candidates qualifications, strengths and weaknesses, motivation, and more. You and your team must meet candidates, but your recruiter should help you prepare for the interviews.
Evaluation and selection. Once you have completed your interviews, you should sit down with your recruiter and discuss the strengths and weaknesses of the candidates. Have you found the right one? Do you need to widen the search? Have you identified additional elements that need to be addressed going forward? One of the things to expect with a quality recruiting consultant is excellent communication.
The offer. Your recruiter should be able to help with background checks, and you should work together on the final offer. This will provide you a strategy to address financial questions, expectations, opportunities within the company and the future of the candidate's career growth and professional development.
Perhaps the most important thing to keep in mind when working with a recruiter is that the best experiences and best results stem from a true partnership. When you do your part to cultivate a relationship of trust, open communication and commitment, the relationship you build will enable you to attract, hire and retain the best people for your team, and can become a beneficial, long-term partnership.
Check back soon for the second half of the series: Working With an Executive Recruiter , Part 2 - For Job Seekers.
Join the Discussion
What is your experience as a company working with a recruiting firm?
Do you have tips to add to this list?