DOL Releases New Overtime Laws
(posted: May 19th, 2016)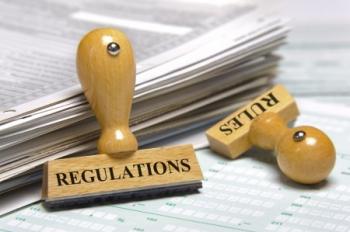 The new overtime rules that everyone has been speculating about for a while now were finally released by the Department of Labor on May 18th.
These are the final rules and will go into effect on December 1, 2016.
The changes will require an additional 4.2 million American workers to be paid overtime if they work more than 40 hours in a week.
It is important for California employers to note that the new federal salary threshold is higher than the California minimum annual salary threshold, which is calculated at two times the state minimum wage of $10 an hour.
Specifics on the new rules:
Employers must pay overtime (time-and-a-half) for work beyond 40 hours in a week to all workers earning up to $913 per week or $47,476 annually.
Up to 10% of the salary level used to make the calculation can come from non-discretionary bonuses, incentive payment, and commissions. (Previously, there's been no provision to count those.)
The salary and compensation levels will be updated every three years, to meet the 40th percentile of full-time salaried workers in the lowest-wage Census region (currently the South).
No changes were made to the "duties test" to determine exemption.
Set the total annual compensation requirement for highly compensated employees (HCE) subject to a minimum duties test to at least $134,004. The pay requirements for HCEs are also effective as of December 1, 2016, and will also be reviewed and increased automatically every three years.
What Does This Mean For Employers?
For your employees who
currently earn $47,476 or more: No change.
earn less than $47,476 and are currently classified as non-exempt (they've been legally required to get overtime pay all along): No change.
are earning less than $47,476 and have been exempt: These employees will now be required to receive overtime pay (time-and-a-half) for any hours over 40 that they work in a week. You will need to start tracking hours for these employees, including things like when they log into work email from home.
As an employer you can handle your newly classified employees in several ways:
Pay overtime (time-and-a-half) for time worked over 40 hours.
Raise salaries to the new threshold to keep the employees exempt.
Limit employee hours to 40 per week.
Use some combination of the above strategies.
Again, for California employers, these changes apply to the FLSA, not California law. Therefore, employers need to evaluate which law governs their situation. Generally speaking, the law that provide more benefits or protections to the employee will apply, but this can be a complicated analysis.
We recommend that employers start preparing for the December 1st deadline now. As always, we are here to help, so don't hesitate to Contact Us with your questions on the new overtime rules!