Pay Employees Now, Avoid Fines Later
(posted: August 12th, 2014)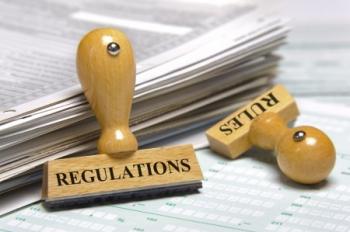 Do you allow your employees to work off the clock?
Employees working overtime is fairly common in American workplaces, and the regulations can be intricate and confusing for employers.
As LinkedIn's experience shows, it is important to have clear guidelines in place to keep you in compliance with state and federal regulations about employee compensation.
Bonus: At the end of this post we'll share a few tips to help you make sure you are doing the right thing for your employees.
LinkedIn Fined
According to the United States Department of Labor, LinkedIn has paid damages to employees related to violations of overtime regulations.
An investigation by the U.S. Department of Labor's Wage and Hour Division found that LinkedIn was in violation of the overtime and record-keeping provisions of the Fair Labor Standards Act, and the company has paid $3,346,195 in overtime back wages and $2,509,646 in liquidated damages to former and current employees working at company branches in California, Illinois, Nebraska and New York.
Dr. David Weil, administrator of the DOL's Wage & Hour Division noted that, "LinkedIn has committed to take positive and practical steps towards securing future compliance."
LinkedIn failed to record, account and pay for all hours worked in a workweek, investigators found. In addition to paying back wages and liquidated damages, LinkedIn entered into an enhanced compliance agreement with the department that includes agreeing to:
Provide compliance training and distribute its policy prohibiting off-the-clock work to all nonexempt employees and their managers
Meet with managers of affected employees to remind them that overtime work must be recorded and paid for
Remind employees of LinkedIn's policy prohibiting retaliation against any employee who raises concerns about workplace issues
While these elements were part of LinkedIn's special agreement with the DOL, they serve as a good reminder to all employers.
What Should You Do?
No matter how many people you have on staff it is wise to review your policies and recheck your compliance. A few suggestions include:
Review your current pay practices
Create very clear guidelines about overtime, and make sure all employees understand them
Let employees know their basic workplace rights
Develop a plan to ensure that you have wage and hour compliance at all levels
It's better to do the right thing now than to deal with the bad publicity and fines later.
And remember, HR Solutions Partners is here to help. "Contact us</contact/#email_us> to find out more about how we can help you get and stay compliant with wage &amp; hour and compensation regulations.