Changes to California's New Sick Leave Law
(posted: July 24th, 2015)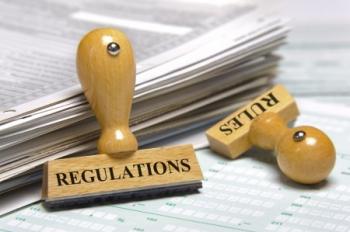 For those of you who are regular readers of the HR Solutions Partners blog and news, you are aware that California passed a law last year requiring that employers provide paid sick leave to their employees.
This month the Legislature passed an amendment to the law that is effective immediately. The intent of this "urgency legislation" is to clarify some of the more vague elements in the original bill that had employers confused, and concerned.
The Most Important Changes
How Employers Pay Sick Leave
With the new amendment, employers must pay non-exempt employees at the regular rate applicable during the workweek in which the employee uses sick leave. For exempt employees, sick leave pay is calculated in the same manner as pay during vacation or Paid Time Off. The amendments also delete provisions in the original law addressing the calculation of sick leave for employees paid on a commission or piece rate basis.
Accrual of Sick Leave
As you know, employers may choose to grant sick leave via accrual or the lump-sum method. Now employers who choose accrual may use alternative accrual methods as long the choice provides for accrual on a regular basis and a minimum of 24 hours of sick time is accrued by the employee's 120th day of employment.
Grandfathered Policys
Employers' sick leave policies that existed before the new law became effective may now be continued if they meet certain conditions: They were effective prior to January 1, 2015, accrue sick leave or PTO on a regular basis, and provide accrual of at least eight hours of sick leave within the first three months of employment each calendar year and 24 hours of sick leave within the first nine months of employment.
The amendments included other clarifications. Below are the most significant of the "technical" clarifications:
30-day Eligibility Rule - Confirms that employees must complete 30 days of work in California for the employer within a year of their start date in order to be eligible for paid sick leave.
Cap on Leave - This clarifies that the limitation employers can impose on the use of paid sick leave (24 hours or three days per year) can be measured based on calendar years, the employee's date of hire, or any 12-month period.
Reinstatement of Leave on Rehire - States that employers are not required to reinstate balances of unused sick leave or Paid Time Off if the employer paid the employee for the unused balance at termination (as would be required with Paid Time Off).
Tracking of "Unlimited" Sick Leave - As we've noted before, employers must notify employees in writing of the amount of sick leave available to them. The amendments clarify that employers who allow unlimited sick leave or Paid Time Off may report sick leave as "unlimited" on wage statements.
Note that San Francisco and Oakland have their own local sick leave laws. Employers that are subject to laws in those localities must comply with both the new state law and applicable local laws - generally speaking that means that whichever law is most beneficial to the employee takes precedent.
What Do You Need To Do Now?
Revise Policies - Many provisions in the original law were rescinded by these amendments, so it's important to review your written sick leave policy and rewrite it as necessary.
Create a Policy - If you have not yet created a sick leave policy, you'll need to do so immediately.
Ensure Posting Compliance - Again, if you have not already complied with the posting requirements, you should do so immediately.
We hope this helps you navigate some of the complexities of California's new and evolving Paid Sick Leave law. Please contact us with any questions or concerns you may have.