Employer Briefing: New Laws For 2015, Part 3
(posted: December 16th, 2014)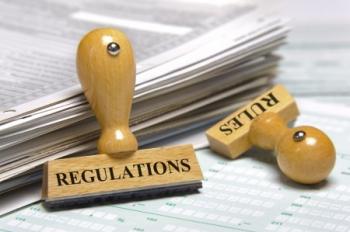 There are a host of new employment laws coming into effect in 2015.'''
In this three-part series we've called out the laws & regs that are likely to have the greatest impact on employers and give you a brief summary of what to expect.
In Part 1 we covered the new laws that will affect leaves of absence, background checks and workplace safety.
Part 2 dealt with employee protections.
Remember that we are here to help. If you have questions or concerns about any of the new employment laws, please don't hesitate to contact us.
Wage and Hour
Several new laws will increase employers' wage-and-hour obligations in 2015. Many of the new laws in this category deal with increasing penalties and expanding liability, instead of imposing significant new obligations on employers.
Increased Liability for Employers That Contract for Labor. AB 1897 imposes liability on employers who contract for labor. The purpose of the law is to hold companies accountable for wage-and-hour violations when they use staffing agencies or other labor contractors to supply workers.
Rest and Recovery Periods. SB 1360 confirms that recovery periods that are taken pursuant to heat illness regulations are paid breaks and count as hours worked. SB 1360 reiterates what is already in existing law in this area and was passed simply to clear up any confusion employers may have had.
Waiting Time Penalties. AB 1723 expands available enforcement mechanisms for assessing waiting time penalties when an employer willfully fails to timely pay wages to a resigned or discharged employee. AB 2743 provides a waiting time penalty if unionized theatrical and concert venue employers violate any agreed upon time frame for paying final wages contained in a collective bargaining agreement.
Protections for Complaints Under the Labor Code. AB 2751 clarifies that the $10,000 penalty against an employer who discriminates or retaliates against an employee who complains of Labor Code violations will be awarded to the employee or employees who "suffered the violation."
Timeframe for Recovery of Wages: Liquidated Damages. AB 2074 states that a lawsuit seeking to recover liquidated damages for minimum wage violations can be filed any time before the expiration of the statute of limitations that applies to the underlying wage claim, which is three years.
Child Labor Law Violations: Increased Remedies. AB 2288 provides additional penalties for violations of California laws regarding employment of minors, including a penalty of $25,000 to $50,000 for "Class A" violations involving minors 12 years of age or younger.
Foreign Labor Contractors. SB 477 is noteworthy for employers that use foreign labor contractors to recruit foreign workers for California assignments. In part, it requires foreign labor contractors to meet registration, licensing and bonding requirements by July 1, 2016.
Prevailing Wages. Bills signed include AB 1939, allowing a contractor to bring an action against "hiring parties" to recover any increased costs incurred because the work was performed on a covered public work subject to prevailing wage laws.
Employment laws and regulations can be complex and confusing, so please contact us with your questions and concerns!
Read the Series:
Employer Briefing: New Laws For 2015, Part 1 (Leaves of absence, background checks and workplace safety)
Employer Briefing: New Laws For 2015, Part 2 (Employee protections)
Employer Briefing: New Laws For 2015, Part 3 (Wage and hour)