Employers: Required Posters
(posted: January 29th, 2015)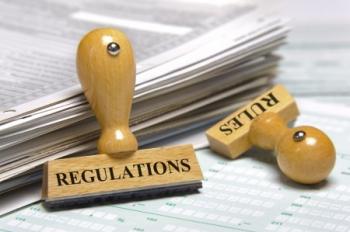 Do you have your current Employment Notices posted?
Do you know how many you need?
Do you know which ones you are required to post?
There were quite a few changes for 2015 to California state regulations, Federal rules, and some San Francisco and San Jose laws, as well. Any time there are changes to employment law at any level, employers are required to provide new posters showing the up-to-date information.
When we do compliance checks, one of the things we look for are the correct posters. Remember, this it is a legal requirement that businesses communicate to their employees the laws and employee rights. Below is a list of posters, sorted by jurisdiction (Federal, state, etc).
Required Federal Posters
Employee Polygraph Protection
Equal Employment Opportunity
Family and Medical Leave Act (Employers of 50 or more and all public agencies)
Federal Minimum Wage
Your Rights Under USERRA (Veterans Benefits)
Required California State Posters
Family Care and Medical Leave and Pregnancy Disability Leave - Notice "B" (Employers of 50 or more & all public employers)
California Minimum Wage
California Wage Orders (Note that there are 17 Wage Orders)
California Law Prohibits Workplace Discrimination and Harassment
Emergency Phone Numbers
Healthy Workplaces/Healthy Families Act of 2014 Paid SickLeave Poster
Notice to Employees - Injuries Caused by Work
Notice to Employees - UI, SDI, PFL
Pay Day Notice
Your Rights and Obligations as a Pregnant Employee (Employers with 5 - 49 employees)
Safety and Health Protection on the Job (Cal/OSHA)
Time Off to Vote
Whistleblower Protection
Required San Francisco City/County Posters
San Francisco Fair Chance Ordinance (Employers located or doing business in SF, 20 or more employees, whether or not they are all located in SF.
San Francisco Sick Leave
San Francisco Minimum Wage
San Francisco Health Care Security Ordinance (All businesses with 20 or more employees working within the City and County of San Francisco and nonprofit organizations with 50 or more employees)
San Francisco Family Friendly Workplace Ordinance (Employers with 20 or more employees including part time employees who work within the City and County of San Francisco)
Required San Jose Posters
San Jose Minimum Wage Poster (Employers who maintain a facility in San Jose or who are subject to the city business license tax: Chapter 4.76 of the San Jose Municipal Code)
Other Required Notices or Pamphlets
For Your Benefit: Unemployment Insurance
State Disability Insurance
Paid Family Leave
Sexual Harassment Information Sheet
Workers' Compensation Pamphlet
Not Always Easy
Putting up the required posters is not always as simple as it may seem. Some of the problems that employers run into include:
Just getting posters. This can be surprisingly difficult.
Adjusting to changing requirements. Putting a poster up is not the end of it. Many of the states have posters that change on an annual basis. It's best to have a system to keep you aware of changes.
Determining scope and coverage. Sometimes it takes some work to determine if your company has to comply.
Determining Posting Locations. Generally posters have to be placed where employees congregate, but there may be specific locations outside of general areas. Some posters have to be accessible to applicants too.
Posting Requirements Do Not Fulfill Employee Notice Obligations. In addition to the posters some employers may have additional notifications and communications that must be given to employees.
Deciding Whether to Post Additional Information. The process of communication with employees may extend beyond posters and each company must decide what is appropriate for its location.
As you probably realize, non-compliance with HR laws, rules and regulations can result in substantial penalties. If you already have a system in place for handling posting requirements, good for you! If you find the whole thing confusing and overwhelming, you are not alone. We are happy to help - Give us a call or Contact Us