California Increase In Minimum Wage Affects Exempt Employees Too
(posted: January 5th, 2020)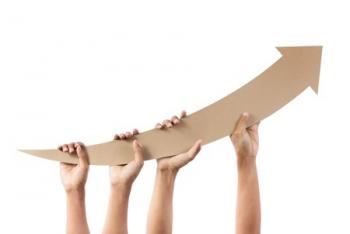 How the California minimum wage increase affects exempt employees:
As of January 1, 2020, the minimum wage in California increased from $12.00 per hour to $13.00 per hour for employers with 26 or more employees.
The increase is from $11.00 per hour to $12.00 per hour for employers with 25 or fewer employees.
With the increase in the state minimum wage, there is a corresponding raise in the minimum salary required to qualify as exempt under the "white collar" exemptions.
So, on January 1, in order to qualify for a white collar exemption, the employee must receive an annual salary of at least $54,080 for large employers and $49,920 for small employers.
The salary for exempt employees must be a guaranteed, fixed amount.
Plus, to qualify as an exempt employee, the employee must spend more than 50% of their time performing "exempt" or "white collar" duties.
Note that employers bear the burden of proof when establishing that an employee qualifies as an exempt employee.
Who Qualifies as Exempt?
As touched on above, there are usually three simple requirements to determine whether a worker is an exempt employee under California law:
Minimum Salary. The employee must be paid a salary that is at least twice the state minimum wage for full-time employment.
White Collar Duties. The employee's primary duties must consist of administrative, executive, or professional tasks.
Independent Judgment. The employee's job duties must involve the use of discretion and independent judgment.
In addition to this three-part test, there are several types of exemptions that apply to specific jobs. The most common job-specific exemptions apply to:
Commissioned employees
Physicians and surgeons
Computer professionals
Private school teachers
Outside salespersons
Truck drivers
Union employees
These job-specific exemptions have their own tests (distinct from the three-part test mentioned above). And some of them are only partially-exempt.
Importantly, employers are only entitled to claim an exemption when an employee "plainly and unmistakably" meets the standard required for the exemption.
Note that, when doubt exists, the law generally requires the employee to be classified as nonexempt.