HR Compliance in California Can be Tricky
(posted: April 2nd, 2019)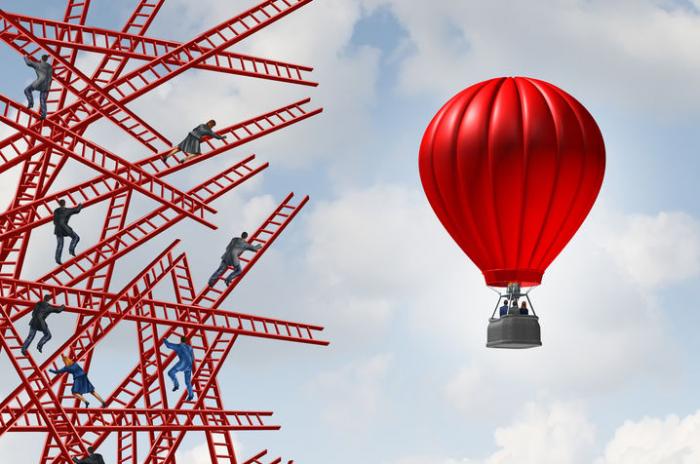 Abiding by all of the various employment laws and regulations in California can be a bit overwhelming at times for human resources professionals, so we're taking a moment to remind you about three of the major changes in California employment law in 2019.
Independent Contractor Classification
In Dynamex Operations West v. Superior Court, the California Supreme Court adopted a three-factor test, called the ABC test, to determine whether workers are employees or independent contractors under the state's wage orders. The worker is presumed to be an employee unless all of the following factors are met:
The worker is free from the control and direction of the hiring entity.
The worker performs tasks that are outside of the usual course of the hiring entity's business.
The worker is customarily engaged in an independently established trade, occupation, or business of the same nature as the work performed for the hiring entity.
The first factor has always been a test, but the second and third can be problematic for employers. Essentially, if you have any contractors who perform the same work as your employees, they're not contractors. Workers also have to have their own business to be independent contractors.
The decision made it very difficult for employers to properly classify workers as independent contractors, so use extreme caution going forward when you classify your employees.
Anti-Harassment Laws
The California Legislature passed several anti-harassment measures that went into effect in 2019. Businesses with at least five employees must provide sexual-harassment-prevention training to all workers by Jan. 1, 2020, and every two years thereafter. Employers should note that there are different training requirements for supervisory and non-supervisory employees. Previously, only businesses with 50 or more employees had to provide this instruction, and only to managers.
State lawmakers recently introduced a bill that would clarify that businesses that provided the appropriate training after Jan. 1, 2018, would not need to do so again until after Dec. 31, 2020. But the bill is still working its way through the legislative process and is not yet law.
Additionally, the new requirements limit when an employer can use confidentiality provisions in settlement agreements and clarify an employer's obligation to prohibit sexual harassment and other forms of harassment.
The sexual harassment training you provide must cover abusive conduct, prevention, discrimination and retaliation, and it must include instruction on harassment tied to gender identity, gender expression and sexual orientation. Even temporary, seasonal and migrant agricultural workers must participate.
Note that our Sexual Harassment Prevention Training program meets these updated California requirements, and was already designed with versions for both supervisory and non-supervisory employees.
Tracking All Time Worked
Last year, in Troester v. Starbucks, the California Supreme Court ruled that employers must pay workers for routine, off-the-clock activities, such as setting the alarm and closing the store at the end of the day, even if the amount of time is minimal.
Under federal law, businesses can require employees to work small amounts of time each day without compensation if the time is administratively difficult to track. But the state high court said the federal "de minimis" rule didn't apply in the Starbucks case because it hadn't been adopted under California wage and hour laws and didn't otherwise apply to the case under state law.
Still, the court didn't go as far as saying that every second worked must be captured and compensated. "We do not decide whether there are circumstances where compensable time is so minute or irregular that it is unreasonable to expect the time to be recorded," the court said.
So California employers can expect more class-action litigation over small periods of time that employees work.
Review for Compliance
Employers that are new to the state are often surprised about how well California employees know their rights.
Even long-term California employers should review their compliance, especially annually when there are often new or updated laws going into effect. And remember, when federal, state, and local laws differ, employers should comply with the law that's most favorable to employees.