The 7 Biggest Benefits To Outsourcing Human Resources
(posted: March 21st, 2014)
Do You Need to Outsource Your Human Resources?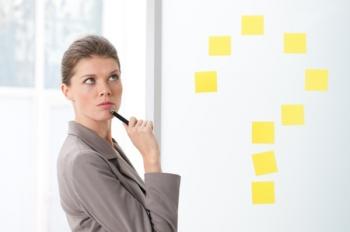 Companies have been outsourcing Human Resources functions for years. Administrative tasks such as payroll and benefits administration, in particular, come to mind. But over the last ten years or so more small and medium sized companies have chosen to outsource most or all of their HR department.
Before we continue, let's clarify the term "outsourcing". For many people this brings to mind big, soulless call centers, in this country or offshore, where people are reading from scripts. And that is certainly one option. But in our case, "HR outsourcing" simply means having another company, unrelated to yours, handling some or all of your human resources tasks.
7 Biggest Benefits to Outsourcing Your Human Resources
Human relations is a large and complex area of focus, and maintaining a full HR department can be difficult or impossible for smaller companies. Here are some of the most compelling reasons to use external HR experts:
Legal Compliance. This may be the most important factor in the decision to outsource. Staying current with all the laws that affect your employees, and ensuring that you are in compliance with the requirements, is daunting. An external human resources company will have experts familiar with the Federal and State employment laws, can do an HR compliance assessment to identify your potential problem areas, including recommendations for best practices, and then assist you in coming fully into compliance.
Cost. It is much less costly to outsource human resources functions than to maintain a full human resources department. As a business owner, you know the costs of hiring and maintaining full time staff. Using an outside human resources company can save you big bucks.
Expertise. In the past, smaller companies often had someone on staff handling their human resources while also filling other roles, but Human Resources as a whole has increased in complexity, making it critical to have dedicated HR experts. By outsourcing your HR, you gain the knowledge and skills of seasoned human resources professionals, with less overhead.
Strategic Use of Your Resources. This is especially true for new businesses or start ups: You know there are important elements of human resources that you can't ignore, but you're busy getting, and keeping, your company going. Hiring an outside company to handle your HR is a great option, and the right HR company can also help you identify and hire an internal HR person (or staff) when you are ready for that step.
Ease Transition. When your company is expanding you may benefit from some outside expertise to help with the growing pains, including acquiring additional staff, expanding and revamping benefits and compensation, and helping the existing staff deal with change.
Improve Recruiting & Retention. Sourcing, interviewing, hiring and retaining top talent is both an art and a science, so it makes sense to turn this critical element over to the pros.

Handle HR Emergencies. Having an HR company on call is great when issues come up that stump you. It enables you to deal with issues immediately, rather than deferring them until they cause serious trouble, like lawsuits. From the dreaded harassment claim, to employee conflict, to complex employee issues, having an HR expert to turn to can ease your mind.
As a company that provides outsourced HR options, we are well aware of the benefits of outsourcing! However, we are also aware that each company has different needs. Outsourcing human resources may not be right for everyone, and we work with our customers to decide whether to outsource some, all, or none of their HR needs. When outsourcing isn't the right answer, we can help you identify the internal need(s) then source and hire just the right person, or people.
Human resources outsourcing is a great way for companies to get the HR expertise they require while keeping their costs in control. Of course, the best companies still want to keep the "human" in their human resources, but how do you do that when you outsource? In our next post we will talk about how to choose an HR outsourcing company. (Hint: Think "relationships")
Join The Discussion
What are your experiences with outsourcing human resources?
Are there some other good reasons to outsource HR that we haven't mentioned?
If you have both internal and external human resources at your company, how has that worked out?