California Bans the Box


(posted: Oct, 2017)

AB 1008 will prohibit most public and private employers from asking applicants about criminal conviction histories until after a conditional offer of employment has been made.
California: No Salary History Inquiries!


(posted: Oct, 2017)

California is joining other states and municipalities in prohibiting employer inquiries into the salary history of job applicants. The new law, AB 168, goes into effect on January 1, 2018
New COBRA Notices
posted: July 16th, 2014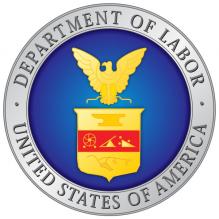 The Department of Labor (DOL) released two new model notices regarding COBRA eligibility.
The new notices inform eligible employees that, as an alternative to COBRA, they have the option to instead purchase coverage through the Affordable Health Care Act's Health Insurance Marketplace.
Employers must provide these revised notices to employees to ensure good faith compliance with COBRA notice requirements.
You can download DOL's "model" notices here, as Word documents:
We can also help you with this - Please Contact Us