ACA Transitional Policy Extended


(posted: Apr, 2018)

Small businesses may be able to keep their health plans under the ACA through 2019 without worrying about compliance issues.
Interns: Paid or Unpaid?


(posted: Apr, 2018)

Internships offer great benefits to young people and to companies, but you must be certain that you are meeting the guidelines of the primary beneficiary test in order to not pay your interns.
New COBRA Notices
posted: July 16th, 2014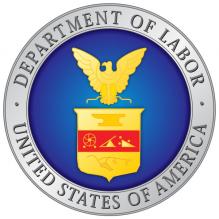 The Department of Labor (DOL) released two new model notices regarding COBRA eligibility.
The new notices inform eligible employees that, as an alternative to COBRA, they have the option to instead purchase coverage through the Affordable Health Care Act's Health Insurance Marketplace.
Employers must provide these revised notices to employees to ensure good faith compliance with COBRA notice requirements.
You can download DOL's "model" notices here, as Word documents:
We can also help you with this - Please Contact Us