CA Employers Must Pay Minutes Worked Off the Clock


(posted: Aug, 2018)

California Supreme Court decision: employers must compensate employees for small amounts of time they spend off the clock doing minor activites, such as clocking in or going through security procedures.
Social Media Keeps Candidates from Getting Hired


(posted: Aug, 2018)

A recent survey of hiring managers and human resources professionals about their use of social media in hiring and monitoring employees showed that 70 percent of employers use social networking sites to research job candidates.
New COBRA Notices
posted: July 16th, 2014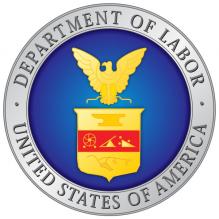 The Department of Labor (DOL) released two new model notices regarding COBRA eligibility.
The new notices inform eligible employees that, as an alternative to COBRA, they have the option to instead purchase coverage through the Affordable Health Care Act's Health Insurance Marketplace.
Employers must provide these revised notices to employees to ensure good faith compliance with COBRA notice requirements.
You can download DOL's "model" notices here, as Word documents:
We can also help you with this - Please Contact Us