Latest Article from Patty Woolcock


(posted: Jun, 2017)

Becoming a Chief Human Resources Officer is no easy task. Read the latest from Patty to learn some tips to guide your career towards the top HR position.
SF Employers: New Lactation in the Workplace Ord


(posted: Jul, 2017)

The new law increases protections for nursing mothers working in San Francisco. It will take effect January 1, 2018, and applies to anyone employed within the geographic boundaries of San Francisco.
New COBRA Notices
posted: July 16th, 2014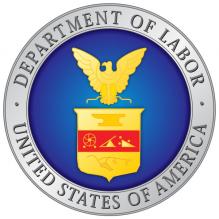 The Department of Labor (DOL) released two new model notices regarding COBRA eligibility.
The new notices inform eligible employees that, as an alternative to COBRA, they have the option to instead purchase coverage through the Affordable Health Care Act's Health Insurance Marketplace.
Employers must provide these revised notices to employees to ensure good faith compliance with COBRA notice requirements.
You can download DOL's "model" notices here, as Word documents:
We can also help you with this - Please Contact Us