California Bans the Box


(posted: Oct, 2017)

AB 1008 will prohibit most public and private employers from asking applicants about criminal conviction histories until after a conditional offer of employment has been made.
California Small Employers: Are You Ready for Pa


(posted: Nov, 2017)

California's new "Baby Bonding" law, The Parental Leave Act (PLA), takes effect on January 1, 2018 and requires employers with 20 to 49 employees to provide up to 12 weeks of protected leave for new parents.
Interim Human Resource Staffing
There are any number of situations where you might need interim HR staff - Employees may take leaves of absence or sabbaticals, or quit, with or without notice; it can take longer than expected to fill an open HR position, especially when it's Director or Executive level; or perhaps you need temporary or interim staff to handle peak workloads or special projects.
Whatever your need, HR Solutions Partners has readily available, experienced HR Consultants to work on- or off-site to help with your interim staffing needs. We can provide teams or individuals that are strategic or tactical and are available hourly weekly, daily or monthly. This will allow you hire expertise when and as you need it - provided by a trusted resource.
Contact HR Solutions Partners for your interim talent needs. Let our talented and successful team of staffing professionals assist you with your critical hiring requirements.
A list of our current interim and regular positions can be found on our JOBS page.
Short Term / Long Term Assignments
Temporary to Regular
Onsite / Offsite
Specialized and Generalist Roles
Administrative to Executive Level Consultants
Access to HRSPI Professionals and Processes
Our team at HR Solutions Partners will work with you and your management team to identify HR talent, tailored to meet your organizations needs, including:
Full-Time - We conduct a search for a strategic HR professional who is specifically chosen for your requirements. Our access to extensive task base and recruitment networks will ensure that you will be given the right person with the right skills at the right time.
Part-Time - Some smaller companies do not require full time HR support; there is still a necessity to find someone qualified. We can provide you with part-time HR support, on either an employee or consultant basis.
Interim Staffing - HR Solutions Partners can provide interim HR professionals to backfill temporary vacancies and cover special projects or increased workload on a part- or full-time basis.
Project-Based - If you are in need of a short-term hire to help with a special project or a temporarily increased workload, we can assist your HR department throughout the process.
Advisory - At HR Solutions Partners, we advise CEOs, CFOs, Boards of Directors, and Investors in a variety of different matters which include, but are not limited to: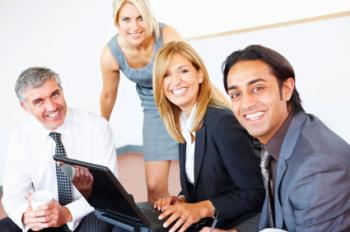 Leadership Coaching
Organizational Development
HR Operations
Due Diligence
Reorganization
Workplace Investigation