California Bans the Box


(posted: Oct, 2017)

AB 1008 will prohibit most public and private employers from asking applicants about criminal conviction histories until after a conditional offer of employment has been made.
California: No Salary History Inquiries!


(posted: Oct, 2017)

California is joining other states and municipalities in prohibiting employer inquiries into the salary history of job applicants. The new law, AB 168, goes into effect on January 1, 2018
Bay Area Commuter Benefits
posted: July 17th, 2014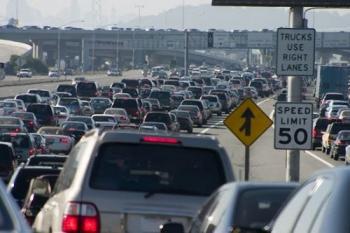 By September 30, 2014, Bay Area employers with 50 or more employees (excluding seasonal/temporary employees) must comply with the new Bay Area Commuter Benefits Program (CBP). CBP requires covered employers without an existing and compliant commuter benefit plan to:
Select a commuter benefit option for the company. Employers can choose from a wide range of plans, including pre-tax withholding of commuting costs, employer-paid monthly subsidies, employer-provided transit, or a pre-approved alternative.
Notify employees about the new commuter benefit program and how to participate. Eligible employees have performed 20 hours of work per week within the previous month, in a defined Bay Area district, excluding seasonal/ temporary employees. Notice must be provided to covered employees when the benefit is first made available, and once per year thereafter. Notice must also be given as part of the new employee benefits package.
Employers who fail to comply with these new Bay Area Commuter Benefits requirements will be subject to civil penalties up to $1,000 per day.
There is more great information for employers at 511.org, including a webinar coming up on July 29th.
And remember, we are here to help! Please contact us with your questions or concerns.