Latest Article from Patty Woolcock


(posted: Jun, 2017)

Becoming a Chief Human Resources Officer is no easy task. Read the latest from Patty to learn some tips to guide your career towards the top HR position.
SF Employers: New Lactation in the Workplace Ord


(posted: Jul, 2017)

The new law increases protections for nursing mothers working in San Francisco. It will take effect January 1, 2018, and applies to anyone employed within the geographic boundaries of San Francisco.
Workers' Compensation - Regulation Change
posted: July 6th, 2014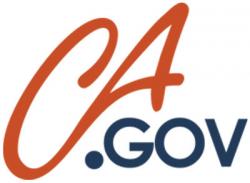 Workers' compensation regulations on the predesignation of personal physicians take effect July 1.
According to the Department of Industrial Relations (DIR), the final regulations change the criteria that an employee must meet to predesignate a personal physician or medical group for work-related injuries or illnesses.
DIR also revised the forms used for predesignating a personal physician or a personal chiropractor and the Workers' Compensation pamphlet that employees must receive at the time of hire.
Please Contact Us with any questions or concerns you may have regarding this change - We are here to help!