ACA Transitional Policy Extended


(posted: Apr, 2018)

Small businesses may be able to keep their health plans under the ACA through 2019 without worrying about compliance issues.
Interns: Paid or Unpaid?


(posted: Apr, 2018)

Internships offer great benefits to young people and to companies, but you must be certain that you are meeting the guidelines of the primary beneficiary test in order to not pay your interns.
Latest Article from Patty Woolcock
posted: June 28th, 2017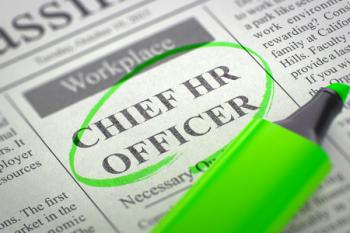 HR Isn't Enough If You Want to Be a CHRO
Becoming a Chief Human Resources Officer is no easy task, at least in part because there are relatively few companies large enough to support the position.
In their article for ERE Media's TLNT Blog, our ED of HR Search & Executive Staffing Patty Woolcock, in collaboration with Michelle Vitus, discuss the trends in the industry, the obstacles and the paths to HR leadership roles. We invite you to read the full article here, on the TLNT Blog.