CA Employers Must Pay Minutes Worked Off the Clock


(posted: Aug, 2018)

California Supreme Court decision: employers must compensate employees for small amounts of time they spend off the clock doing minor activites, such as clocking in or going through security procedures.
Social Media Keeps Candidates from Getting Hired


(posted: Aug, 2018)

A recent survey of hiring managers and human resources professionals about their use of social media in hiring and monitoring employees showed that 70 percent of employers use social networking sites to research job candidates.
Latest Article from Patty Woolcock
posted: June 28th, 2017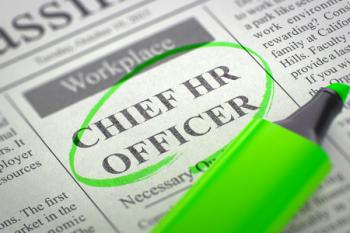 HR Isn't Enough If You Want to Be a CHRO
Becoming a Chief Human Resources Officer is no easy task, at least in part because there are relatively few companies large enough to support the position.
In their article for ERE Media's TLNT Blog, our ED of HR Search & Executive Staffing Patty Woolcock, in collaboration with Michelle Vitus, discuss the trends in the industry, the obstacles and the paths to HR leadership roles. We invite you to read the full article here, on the TLNT Blog.