New Anti Harassment Training Required by Jan 1


(posted: Jun, 2019)

California's new anti-harassment laws demand that employers meet new training requirements by January 1, 2020. SB 1343 affects employers with 5 or more employees, including seasonal & temp employees, and regular staff. Are you prepared?
SF Employers Compliance Alert
posted: April 25th, 2016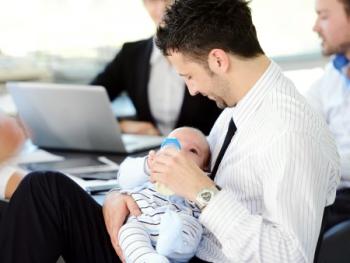 On April 21, 2016, San Francisco Mayor Ed Lee signed the Paid Parental Leave for Bonding with New Child Ordinance. This ordinance provides six weeks of parental leave for bonding with a new child at 100% of the employee's rate of pay (subject to certain caps).
The ordinance, which will take effect in stages beginning January 1, 2017, will make San Francisco the first U.S. city to require employer-paid parental leave.
The new law will go beyond the California state mandate, which currently provides covered employees six weeks of paid family leave at 55% of their pay for baby bonding or to care for a sick family member. That paid leave is funded by the employee who is taking the leave, through regular payroll contributions to the California State Disability Insurance ("SDI") program. The new ordinance requires covered San Francisco employers to pay the remaining 45% of a covered employee's wages during the six weeks of paid parental leave.
The ordinance will be rolled out gradually based on the size of the employer, as follows:
January 1, 2017: 50 or more employees
July 1, 2017: 35 or more employees
January 1, 2018: 20 or more employees
Which Employers Are Covered?
In determining the size of a covered employer, the ordinance looks at the size of an employer's total workforce, regardless of the actual location of the employees. Accordingly, an employer may be subject to the ordinance even if it does not employ 50 (or 20) employees within the city of San Francisco.
Note that San Francisco city and other governmental entities are not covered employers under the ordinance.
Which Employees Are Eligible?
Employees are eligible for the fully paid leave if they meet all of the following criteria:
Are employed for at least 180 days prior to the start of the leave
Work at least 8 hours per week in San Francisco
Work at least 40% of their weekly hours in San Francisco
Are eligible for California Paid Family Leave for baby bonding
This includes part-time and temporary employees, and employee eligibility is based on the number of hours the employee works in San Francisco, regardless of his or her residence and regardless of the employer's work location.
Union employees are not covered if:
A collective bargaining agreement expressly waives the requirements under the ordinance in clear and unambiguous terms
OR
The collective bargaining agreement was entered into before the ordinance's effective date
How Much Do Employers Need to Pay?
The new ordinance requires covered employers to pay 45% of the employee's weekly gross wages, up to a maximum of $924 per week, for six weeks. This cap is based on the California Paid Family Leave program's 55% wage replacement provision, which is capped at $1,129 per week. Between the two programs, covered employees should receive 100% wage replacement for a six-week parental leave, up to a total of $2,053/week.
What if the Employee Works for Multiple Employers?
If the covered employee works for more than one employer, the 45% supplemental compensation amount is divided among the covered employers based on the percentage of the employee's total weekly wages received from each employer. For example, if the employee earns $800 per week from Employer A and $200 per week from Employer B for a combined total of $1,000, Employer A pays 80% of the supplemental compensation and Employer B pays 20% of the supplemental compensation.
Can the Employer Require the Use of Vacation Time?
Yes, an employer can require employees to use up to two weeks of unused, accrued vacation to help meet the employer's obligation under the ordinance. This vacation time can be counted toward the six-week paid parental leave period.
Other Compliance Responsibilities
Employers will be required to post in a conspicuous place, at any workplace where a covered employee works, a notice informing employees of their rights under the ordinance. The notice must be in English, Spanish, Chinese, and any other language spoken by at least 5% of the employees at the workplace or job site.
Employers must also retain records for three years documenting the supplemental compensation paid to its employees, and make the records available to San Francisco's Office of Labor Standards Enforcement ("OLSE") upon request.
Covered employers with workers in San Francisco should start now to review and update their written policies and training protocols, as well as plan to post notices and retain records pertaining to the ordinance for a period of three years.
If you have questions or concerns, or would like help with your compliance, please Contact Us.