CA Employers Must Pay Minutes Worked Off the Clock


(posted: Aug, 2018)

California Supreme Court decision: employers must compensate employees for small amounts of time they spend off the clock doing minor activites, such as clocking in or going through security procedures.
Social Media Keeps Candidates from Getting Hired


(posted: Aug, 2018)

A recent survey of hiring managers and human resources professionals about their use of social media in hiring and monitoring employees showed that 70 percent of employers use social networking sites to research job candidates.
Government Contractors: Fair Pay,Safe Workplaces
posted: August 13th, 2014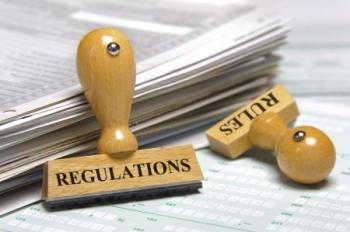 Companies that violate labor laws will find it tougher now to do business with the federal government.
On July 31, 2014, President Obama signed the "Fair Pay and Safe Workplaces" executive order. It prevents federal contractors who have violated labor laws from competing for certain types of work and gives agencies greater guidance on how to take those violations into account while awarding contracts.
It also expands labor protections for contractor employees.
This executive order applies to businesses that have or apply to have contracts valued at more than $500,000.
New reporting required for contractors
With this measure, contractors have to keep tabs of their own mistakes. They will have to self-report their labor violations and provide government agencies an update every six months. In addition, primary contractors will also be responsible for checking whether subcontractors have clean records.
According to the White House, the federal contracting community and others will be invited to participate in "listening sessions" regarding the implementation of the regulations, and input from these sessions will be considered as the regulations are drafted.
Public Comments & Implementation
The order is effective immediately, but it's expected to be fully implemented by 2016, because it calls for many changes in the current oversight structure.
The General Services Administration is setting up a Web site that will serve as a single entry point for contractors to report whether they're compliant. In addition, the Federal Acquisition Regulatory Council will have to draft new regulatory guidance for government agencies and seek public comment before finalizing them.
This is a dramatic change in federal contracting requirements. As an employer you should keep an eye on developments relating to the executive order, and we'll make every effort to let you know when important milestones are reached.