CA Employers Must Pay Minutes Worked Off the Clock


(posted: Aug, 2018)

California Supreme Court decision: employers must compensate employees for small amounts of time they spend off the clock doing minor activites, such as clocking in or going through security procedures.
Social Media Keeps Candidates from Getting Hired


(posted: Aug, 2018)

A recent survey of hiring managers and human resources professionals about their use of social media in hiring and monitoring employees showed that 70 percent of employers use social networking sites to research job candidates.
FMLA Proposed Rule Extends Coverage to All Same-Sex Couples
posted: June 23rd, 2014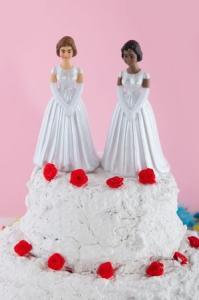 In a new rule change proposed by the Department of Labor, the Family and Medical Leave Act (FMLA) would cover same-sex married couples in all 50 states.
The proposed rule would change the FMLA definition of "spouse" so that an eligible employee in a legal same-sex marriage would be able to take FMLA leave for his or her spouse or family member regardless of the state in which the employee resides.
You can review the proposal here.
When the proposal is officially published you will be able to submit written comments during the official comment period. As of this writing, that period is not yet open.