Latest Article from Patty Woolcock


(posted: Jun, 2017)

Becoming a Chief Human Resources Officer is no easy task. Read the latest from Patty to learn some tips to guide your career towards the top HR position.
SF Employers: New Lactation in the Workplace Ord


(posted: Jul, 2017)

The new law increases protections for nursing mothers working in San Francisco. It will take effect January 1, 2018, and applies to anyone employed within the geographic boundaries of San Francisco.
FMLA Proposed Rule Extends Coverage to All Same-Sex Couples
posted: June 23rd, 2014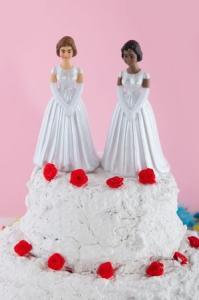 In a new rule change proposed by the Department of Labor, the Family and Medical Leave Act (FMLA) would cover same-sex married couples in all 50 states.
The proposed rule would change the FMLA definition of "spouse" so that an eligible employee in a legal same-sex marriage would be able to take FMLA leave for his or her spouse or family member regardless of the state in which the employee resides.
You can review the proposal here.
When the proposal is officially published you will be able to submit written comments during the official comment period. As of this writing, that period is not yet open.