CA Employers Must Pay Minutes Worked Off the Clock


(posted: Aug, 2018)

California Supreme Court decision: employers must compensate employees for small amounts of time they spend off the clock doing minor activites, such as clocking in or going through security procedures.
Social Media Keeps Candidates from Getting Hired


(posted: Aug, 2018)

A recent survey of hiring managers and human resources professionals about their use of social media in hiring and monitoring employees showed that 70 percent of employers use social networking sites to research job candidates.
New Form W-4, Online Withholding Calculator Released
(posted: April 1st, 2018)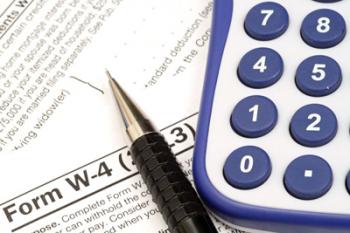 The Internal Revenue Service (IRS) has released new versions of Form W-4 and its online withholding calculator to help taxpayers check their 2018 tax withholding following passage of the Tax Cuts and Jobs Act in December 2017.
The IRS urges taxpayers to use these tools to make sure they have the right amount of tax taken out of their paychecks.
Among other things, the Tax Cuts and Jobs Act:
increased the standard deduction
removed personal exemptions
increased the child tax credit
limited or discontinued certain deductions
changed the tax rates and brackets
With so many changes to the tax laws, all employees should double check their paycheck withholdings. If updates need to be made as a result of these changes, the IRS withholding calculator gives employees the information they need to fill out a new Form W-4.
Employees must submit the completed W-4 to their employers.
As a service to your employees, you can provide the following links via internal newsletter, intranet, and/or break room notice boards:
IRS Online Withholding Calculator
New Form W-4
If you have questions about employee withholdings or other tax questions, please contact your tax professional.