ACA Transitional Policy Extended


(posted: Apr, 2018)

Small businesses may be able to keep their health plans under the ACA through 2019 without worrying about compliance issues.
Interns: Paid or Unpaid?


(posted: Apr, 2018)

Internships offer great benefits to young people and to companies, but you must be certain that you are meeting the guidelines of the primary beneficiary test in order to not pay your interns.
2018 HSA Limits Now Available
(posted: March 29th, 2018)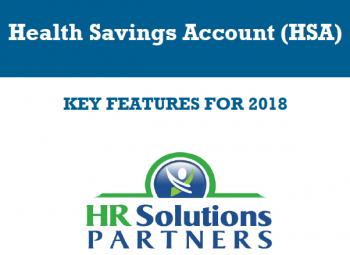 Download a PDF of the 2018 Health Savings Account (HSA) Chart here.
This handy chart gives you a quick overview of what HSAs are, who is eligible, contribution levels and requirements, distribution information, and more.
To note: The Internal Revenue Service (IRS) announced that the 2018 annual limitation on health savings account (HSA) contributions by individuals with family coverage under a high deductible health plan (HDHP) is now $6,850. This limit was previously announced as $6,900, but has been revised downward due to an inflation adjustment provision in the Tax Cuts and Jobs Act.
The 2018 annual limitation on HSA contributions by an individual with self-only coverage under a HDHP remains unchanged at $3,450.
Please Contact Us with your questions about Health Savings Accounts.</contact/>