New Anti Harassment Training Required by Jan 1


(posted: Jun, 2019)

California's new anti-harassment laws demand that employers meet new training requirements by January 1, 2020. SB 1343 affects employers with 5 or more employees, including seasonal & temp employees, and regular staff. Are you prepared?
2018 HSA Limits Now Available
(posted: March 29th, 2018)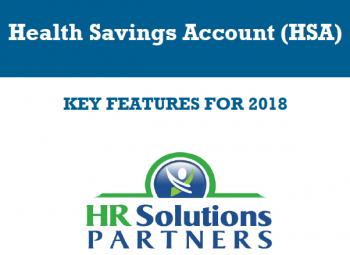 Download a PDF of the 2018 Health Savings Account (HSA) Chart here.
This handy chart gives you a quick overview of what HSAs are, who is eligible, contribution levels and requirements, distribution information, and more.
To note: The Internal Revenue Service (IRS) announced that the 2018 annual limitation on health savings account (HSA) contributions by individuals with family coverage under a high deductible health plan (HDHP) is now $6,850. This limit was previously announced as $6,900, but has been revised downward due to an inflation adjustment provision in the Tax Cuts and Jobs Act.
The 2018 annual limitation on HSA contributions by an individual with self-only coverage under a HDHP remains unchanged at $3,450.
Please Contact Us with your questions about Health Savings Accounts.</contact/>