CA Employers Must Pay Minutes Worked Off the Clock


(posted: Aug, 2018)

California Supreme Court decision: employers must compensate employees for small amounts of time they spend off the clock doing minor activites, such as clocking in or going through security procedures.
Social Media Keeps Candidates from Getting Hired


(posted: Aug, 2018)

A recent survey of hiring managers and human resources professionals about their use of social media in hiring and monitoring employees showed that 70 percent of employers use social networking sites to research job candidates.
California State and Local Minimum Wage to Increase in 2017
(posted: December 8th, 2016)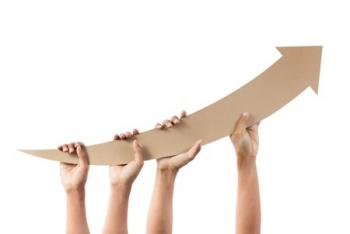 The minimum wage in California is set to increase to $10.50 on January 1, 2017. This increase applies to businesses employing 26 or more employees.
Small employers with 25 or fewer employees will not be required to increase their minimum hourly wage until 2018.
This increase is part of SB-3, signed into law earlier this year, which will increase the state's minimum wage to $15 per hour over 6 years, followed by cost-of-living increases.
On January 1, 2017, California's minimum annual salary for executive, administrative, and professional exempt employees will also increase to $43,680 from $41,600. This increase will not affect small businesses (those with 25 or fewer employees) until 2018.
Note that this increase is not affected by the federal court injunction blocking the U.S. Department of Labor's overtime rule.
Minimum Wage Increases for California Cities, Counties & Other Localities
On the local level, California employers must comply with 21 different city and county ordinances. In each of these local jurisdictions, the minimum wage will increase in 2017:
In 12 cities, the minimum wage will increase on January 1, 2017
In the remaining jurisdictions, the minimum wage rate will increase in July of 2017 or later
All of the 2017 local minimum wages are higher than the California state minimum wage. Below are some of the Bay Area localities that can expect increases:
Cupertino: $12, January 1st
Emeryville: $14, July 1st
Los Altos: $12, January 1st
Mountain View: $12, January 1st
Oakland: $12.86, January 1st
Palo Alto: $12, January 1st
San Francisco: $14, July 1st
San Leandro: $12, July 1st
San Mateo: $12, January 1st
Sunnyvale: $13, January 1st
If you have questions about the new minimum wages in California, please Contact us!