CA Employers Must Pay Minutes Worked Off the Clock


(posted: Aug, 2018)

California Supreme Court decision: employers must compensate employees for small amounts of time they spend off the clock doing minor activites, such as clocking in or going through security procedures.
Social Media Keeps Candidates from Getting Hired


(posted: Aug, 2018)

A recent survey of hiring managers and human resources professionals about their use of social media in hiring and monitoring employees showed that 70 percent of employers use social networking sites to research job candidates.
New Overtime Rule Blocked. What Do We Do Now?
(posted: November 23rd, 2016)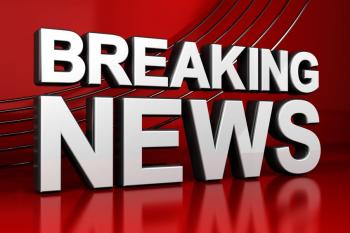 A federal judge in Texas has issued a preliminary injunction blocking the Department of Labor's (DOL's) new federal overtime rule.
Set to go into effect in a week, on December 1, the new rule would have raised the Fair Labor Standards Act's (FLSA's) salary threshold for exemption from overtime pay from $23,660 to $47,476.
The ruling, from the U.S. District Court in Texas, is effective nationwide.
"A preliminary injunction preserves the status quo while the court determines the department's authority to make the final rule as well as the final rule's validity," Judge Amos Mazzant of the U.S. District Court for the Eastern District of Texas said.
For months now employers have been preparing for the new rules to take effect, so what does this mean for you? Effectively this new ruling puts employers and employees in limbo.
What Do We Do About Salaries Now?
For now, nothing. The new rule will no longer take effect on December 1, so employers can stick with the current overtime regulations.
So, Is the New Overtime Rule Dead?
No.
The injunction is temporary, preserving the existing rule until the court can review the case objecting to the new rule. It is worth noting, however, that the judge would not have granted the injunction unless he thought the challenge had merit and had a good chance of succeeding.
Can the DOL Fight the Decision?
Yes.
The Department of Labor has issued a statement that says, among other things, "(The) overtime rule is the result of a comprehensive, inclusive rulemaking process, and we remain confident in the legality of all aspects of the rule."
What if We've Already Raised Salaries?
If you have already raised employee pay to maintain their exempt status under the new rules, you will likely want to keep the new rates in place. It would be difficult to roll back increases that you have set in motion.
What to Expect Moving Forward
At this point we don't know what will happen with the challenge to the new overtime rule. It would be wise to retain your plans for handling an overtime increase, in case the rule is approved, even while this injunction creates some breathing room.
If you have questions, please don't hesitate to Contact us.