California Bans the Box


(posted: Oct, 2017)

AB 1008 will prohibit most public and private employers from asking applicants about criminal conviction histories until after a conditional offer of employment has been made.
California Small Employers: Are You Ready for Pa


(posted: Nov, 2017)

California's new "Baby Bonding" law, The Parental Leave Act (PLA), takes effect on January 1, 2018 and requires employers with 20 to 49 employees to provide up to 12 weeks of protected leave for new parents.
City of San Mateo Adopts Higher Minimum Wage
(posted: August 31st, 2016)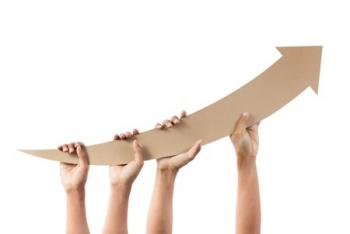 This month, the City of San Mateo adopted a minimum wage ordinance which requires annual increases beginning January 1, 2017.
This city-based minimum wage ordinance is part of a growing statewide trend.
Other cities, such as San Francisco, San Jose and other Silicon Valley cities, San Diego, Berkeley and Oakland have also passed local minimum wage laws.
San Mateo's new minimum wage schedule is:
January 1, 2017 $12.00
January 1, 2018 $13.50
January 1, 2019 $15.00
January 1, 2020 $15.00, plus an amount tied to the Consumer Price Index (CPI)
Beginning January 1, 2020 and every year thereafter, the minimum wage will increase based on any increase to the CPI for San Francisco-Oakland-San Jose. A decrease in CPI will not result in a decrease in the minimum wage.
Note: There is a different minimum wage rate for 501(c)(3) nonprofits.
San Mateo's $12/hour increase is higher than the scheduled state increase to $10.50/hour slated for January 1, 2017. Under the state law, employers with 25 or fewer employees don't begin scheduled increases until 2018.
If you have employees doing business in San Mateo, you will have to pay the higher minimum wage rate for time worked within the city's geographic boundaries.
Posting and Enforcement
San Mateo's ordinance includes a required minimum wage poster and notice. The city may also issue regulations to implement and enforce the ordinance.
HR Solutions Partners is here to help! Please Contact Us with your minimum wage questions.