CA Employers Must Pay Minutes Worked Off the Clock


(posted: Aug, 2018)

California Supreme Court decision: employers must compensate employees for small amounts of time they spend off the clock doing minor activites, such as clocking in or going through security procedures.
Social Media Keeps Candidates from Getting Hired


(posted: Aug, 2018)

A recent survey of hiring managers and human resources professionals about their use of social media in hiring and monitoring employees showed that 70 percent of employers use social networking sites to research job candidates.
Harassment Prevention Training: Are Temps & Contractors Covered?
(posted: March 17th, 2015)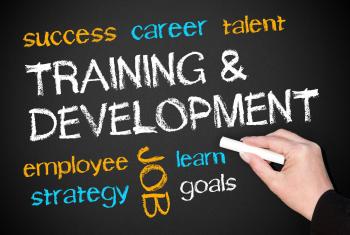 One of our clients recently expressed some confusion about which employees are required by California statute AB 1825 to undergo sexual harassment prevention training.
Specifically, she wondered if temporary employees and contract employees needed to be included in the mandatory training.
The short answer: YES!
Who Receives Sexual Harassment Prevention Training?
California's requirements apply to organizations that regularly employ 50 or more employees or independent contractors for each working day in any 20 consecutive weeks in the current or preceding calendar year.
The minimum employee count of 50 includes part-time and temporary employees, including those who are hired through temporary staffing agencies, and independent contractors.
There is no requirement that the 50 employees or contractors work at the same location or work or reside in California. Thus, if you have 10 employees and five independent contractors, such as a road crew, in the state of California and 35 employees outside the state, you are required to train your California "supervisors."
Sexual Harassment claims and the resulting investigations and/or lawsuits can devastate your company morale and the related costs - staff time to investigate, attorney's fees, settlement costs or jury awards - can make a big dent in your profits.
Ensure that you and your staff are fully in compliance with California's sexual harassment prevention statute; contact us to find out about our comprehensive, onsite training.